Italy - Via Francigena - More Information
Self-Guided & Guided
We offer this trek on a self-guided and guided basis. If you are familiar with the Camino de Santiago, you will know that it is well way-marked and there is no real need for a guide. In contrast, the Via Francigena is less well way-marked (although our route notes and maps provide you with the information you need) and we can recommend a local guide, certainly for larger groups who would enjoy some extra assistance and local knowledge. Please enquire for a guided walking supplement.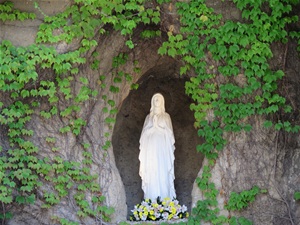 Baggage Transfers
Luggage can be transported from hotel-to-hotel enabling you to travel with just a day rucksack. Unlike our other treks, baggage transfer is an optional extra as many Pilgrims prefer to travel light and carry their own. There is a limit of 20kg per bag. See prices below.
Variations
Our basic itinerary can be varied when possible. You may take rest days in one of the existing stops or stay longer in some of the delightful villages if you wish. You can also combine two days into one if you are happy with walking longer distances. Just contact us with your wishes and we will provide a quotation.
View all our Walking Holidays in Italy - Via Francigena