---
Holiday Highlights
Based in the French speaking region, truly stunning walks are on offer
Walk along glacier-fed lakes or up to the summit of Bela Tola at 3050m
Witness panoramic views of the Rhone Valley, and the imposing summits of Valaisian, French & Italian Alps
Request A brochure
Send Us An Enquiry
Overview
Walking
Pricing
Map
Accommodation
Info
Walking Holiday Switzerland - Val d'Anniviers
Val d'Anniviers is located in the French speaking part of Switzerland and offers some truly stunning walking. We know that the familiarity of the language, the French influenced food and beauty of this hidden valley will appeal to new and regular customers alike. Located high above the Rhône Valley, Val d'Anniviers has an excellent postal bus service linking the small precariously perched villages, each with its own charm and history, enabling a large number of one way walks to be enjoyed. Cable cars and a funicular railway transport you to over 2290m allowing you to explore even higher or to gently walk down to another wooden roofed village and return back to base by postbus. Val d'Anniviers enjoys wonderful weather with an above average number of sunny days for Switzerland.

Val d'Anniviers is dotted with tiny villages some originating in the 13th Century, each with its own traditions and character, many little changed by time. Some are on the valley floor, others cling to the valley side.
We have chosen hotels in St. Luc (1680m), an un-spoilt typical village of the region, which clings to the mountainsides.
Our exclusive Walk Booklet for this area offers a superb and varied selection for any walker. The walks range from a 2 hour walk with little ascent to an 8 hour journey involving a climb of 1125m. Some are available directly from the hotel and the postbus system makes all the others easily accessible.
You can walk along glacier fed lakes or up to a glacier itself. Take a funicular up to 2134m and then walk past the Francois-Xavier Bagnoud astronomical observatory and onto the 'Chemin de Planetes' (planetary walk) up to and past the exposed Hotel Weisshorn and downhill to Zinal with fine views of the Valaisian Alps.
Climb to the summit of Bella-Tola (for the very fit) at just under 3050m where you will find a panoramic viewfinder highlighting the stunning views over the Rhône Valley and the imposing summits of the Valaisian, Bernese, Italian and French Alps. Not surprisingly, a panorama which has been enjoyed since the beginnings of Swiss Tourism!

Walk Grading
Self-Guided - Easy, Moderate & Challenging
Val d'Anniviers
Included

Not Included

ü

7 night's accommodation

û

Lunches & drinks with meals

ü

7 breakfasts

û

Travel Insurance (required)

ü

7 dinners

ü

Route notes & walking map

Optional Extras

Ø

'With flights' includes typical flight prices from London to Zurich. Flights from many local airports are also available (exact price for your dates available on request)

Ø

With flights prices also includes Rail Transfer Tickets between Switzerland airport and hotel as well as a Swiss Half Fare Card (50% discount on local travel – valid for a month)
All prices valid for 2022
Prices are per person in GBP / UK £ and are based on 7 nights half board in a shared twin/double standard room.
Le Beausite***
Dates

With Flights

Without Flights

Extra Night

Single Supplement

01 May – 25 Jun

01 Sep – 31 Oct

965

694

112

25

26 Jun – 31 Aug

1005

734

121

25
Room supplements (per person per night):
· South room £10
· Superior room £21

Bella Tola St. Luc****

Dates

With Flights

Without Flights

Extra Night

Single Supplement

15 Jun – 06 Jul

16 Aug – 21 Oct

1160

889

152

31

07 Jul – 22 Jul

1125

839

139

31

23 Jul – 15 Aug

1175

929

163

31
Room supplements (per person per night*):

Bella Tola

Historic South Side

Nostalgic South Side

Superior South Side

15 Jun – 06 Jul

25 Aug – 21 Oct

11

24

30

07 Jul – 22 Jul

04 Aug – 24 Aug

10

22

26

23 Jul – 03 Aug

12

34

39
UI16
This map is for illustration purposes only and we cannot be held responsible for its accuracy.
Located at 1652m above sea level, this traditional alpine hotel sits in the heart of the picturesque Anniviers valley. The south facing rooms benefit from amazing mountain views. Dinner is taken in the restaurant which has a lovely décor of light pine and offers 4 courses specializing in the many local specialties of the Anniviers valley. Breakfast also has a selection of local products.
All rooms feature free Wi-Fi, television, telephone and private bathroom with WC, shower/bath and hairdryer.
VIEW MORE INFORMATION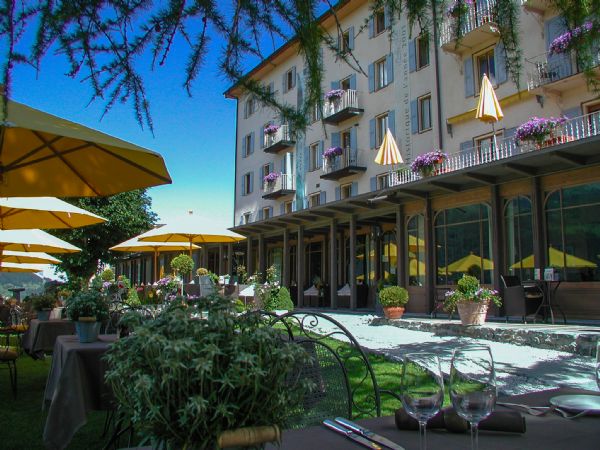 Nestled in the heart of Valais, the Bella Tolas owner managers Anne-Francoise and Claude Buchs-Favre have completely restored the historical hotel which has 19th Century style furnishings and antiques. The hotel has a new, indoor swimming pool and a gorgeous wellness spa for the ultimate relaxation. Breakfast is served in the historical dining room and dinner is served in the charming first floor restaurant.
All rooms feature free Wi-Fi, television, telephone, safe and private bathroom with WC, shower/bath and hairdryer.
VIEW MORE INFORMATION
Availability Information
Walking is possible from June through to October with a risk of snow affecting the higher paths in June and at the end of October.
Please note our best to go information is generally referring to the walking which may fall in the early or late season in some places. This may mean that not all tourist facilities will be open at the time you visit.
When to book your walking holiday in Switzerland - Switzerland - Val d'Anniviers - Hidden Valley
| | | | | | | | | | | | |
| --- | --- | --- | --- | --- | --- | --- | --- | --- | --- | --- | --- |
| Jan | Feb | Mar | Apr | May | Jun | Jul | Aug | Sep | Oct | Nov | Dec |
| N/A | N/A | N/A | N/A | N/A | Good | Best | Best | Best | OK | N/A | N/A |
---
Request A brochure Send Us An Enquiry