---
Holiday Highlights
Walk along intrepid levadas, beautiful coastal walks and high mountain trails
Visit the charming town of Monte high above Funchal with a breath-taking panorama
Venture through the enchanting emerald green Ribeira de Poco valley to superb viewpoints
Request A brochure
Send Us An Enquiry
Overview
Walking
Pricing
Map
Accommodation
Info
Why not take the opportunity to stay in the countryside in small hotels and experience Madeira to the full? We have put together an itinerary for a walking holiday in Madeira which takes in levadas, coastal walks and high mountain trails. At the hotels you are assured of a fine welcome and the quality local food will be something to look forward to at the end of a day's walking. Your luggage is transferred for you between the hotels and sometimes you will be transferred by car to the finest paths that Madeira has to offer. You have a free day in Funchal at the end of the holiday so you can experience the island's capital, its old town, shops and restaurants.
There is much variety on this trek as you walk along levadas, sea cliffs and mountain paths. All are well waymarked. Having a head for heights is an advantage. Most days have gentle ascents but two days have ascents over 300 metres. If a day is too difficult for you it is possible to 'travel with the baggage'.

Day 1: Arrive in Madeira and transfer (15 minutes) to your hotel in Santo de Serra.
Day 2: A transfer will take you to the start of the trek in Camacha. Walk along the Levada dos Tornos which is lined with luxuriant vegetation and has views over the long narrow São Lourenço (deserted islands).

A short ascent to Santo De Serra finishes the day.

12 miles 5½ hours ascent 180m descent 250m.
Day 3: After a very short transfer to Maroços, walk along the 'Mimosa' Levada towards Machico where you spend the night.

8½ miles 5 hours ascent 110m descent 280m.
Day 4: Either: walk along the majestic steep cliffs of the north coast to your hotel in Porto de Cruz. This walk has vertiginous sections. 9½ miles 5 hours ascent 400m descent 400m Or: take a less exposed but very pleasant coastal walk to Ponta de São Lourenço, with road transfers before and after. Overnight Porto de Cruz.

5 Miles 3 hours Ascent and descent 200m. Both walks offer bathing opportunities.
Day 5: Transfer from your hotel to Queimadas National Park. Think green! Think of rain forests of emeralds. This is Queimadas – a mossy paradise even on the warmest day. A bonus to this enchanting walk along one of Madeira's oldest Levadas is a visit to Ilha without doubt one of Madeira 's most picturesque villages. Guests transfer from Ilha to Santana. Overnight Santana

8 miles 5 hours ascent 170m descent 490m.
Day 6: Either: A road transfer to Encumeada. Walk through the enchanting emerald green Ribeira de Poco valley with its traditional 'palheiros' - thatched cowsheds. Climb to a superb viewpoint at Fenda do Ferreiro (1120m) and cross a steep slope below the Pico Grande to reach the Boca do Cerro pass (1280m) with views into the Curral valley. Walk down to Corticeiras (770m) for your transfer to Funchal. 9.5 miles 6 hours ascent 485m. descent 700m. Or: A road transfer to Ribeiro Frio. On this classical levada walk you go through very short tunnels and rock arches, all of which adds to the general attractiveness of the walk. You walk through the thick laurel forest to Rocha dos Pingos where onwards there are increasing opportunities of views to the sea at Faial and Porto da Cruz before arriving at Portela for your transfer to Funchal.

7 miles 3.5 hours ascent nil descent 200m.
Day 7: Day at leisure in Funchal. Why not visit the beautiful town of Monte high above Funchal and enjoy its splendid panorama? In the evening choose a restaurant for your last Madeiran meal of your holiday. Overnight Funchal.
Day 8: Transfer to the airport for your return flight. Or, stay on for a self guided week and discover areas of Madeira you have not visited, using our self guided walk booklet.


Self guided
We provide detailed walking notes and a contoured map of the island showing paths and tracks. You can walk entirely at your own pace; stop to take photographs as you wish of the views or the many wild flowers that will line your route.
Baggage Transfer
Your luggage is transported for you from hotel to hotel so you can then travel with day rucksacks. Some days you are taken to the start of a walk and/or collected at the end. These transfers are included in the price.
Walk Grading
Self-guided – Easy, with a Moderate descent on one day. Total for standard week ignoring variations:- Ascent 1325m, Descent 2060m, 50 miles.
Eastern Highlights Trek
Included

Not Included

ü

7 night's accommodation

û

Lunches & drinks with meals

ü

7 breakfasts

û

Travel Insurance (required)

ü

6 dinners

ü

Transfers between Funchal airport and first/last hotels

ü

Additional transfers as indicated in the itinerary

ü

Baggage transfers between hotels (1 bag per person @20kg)

ü

Route notes & walking map

Optional Extras

Ø

'With flights' includes typical flight prices between London Gatwick and Funchal (exact prices for your dates are available on request)
All prices valid for
2021/22
Prices are per person in GBP / UK £ and are based on 6 nights half board and 1 night B&B in a shared twin/double standard room.
| | | | | |
| --- | --- | --- | --- | --- |
| Dates | With Flights | Without Flights | Extra Night | Single Supplement |
| 02 September – 31 October | 944 | 749 | POA | 27 |
| 01 November – 17 December | 914 | 719 | POA | 27 |
| 18 December - 03 January | 944 | 749 | POA | 27 |
| 04 January – 12 April | 924 | 729 | POA | 27 |
| 13 April – 30 April | 954 | 759 | POA | 27 |
| 01 May – 28 June | 944 | 749 | POA | 27 |
| 29 June – 01 September | 979 | 784 | POA | 27 |
If at least 2 people travelling. If only one traveler in total there is a supplement to cover sole cost of baggage and car transfers
UI12
This map is for illustration purposes only and we cannot be held responsible for its accuracy.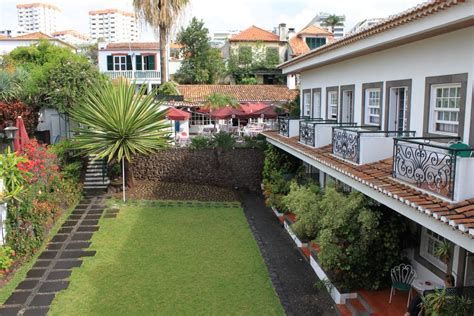 We have personally stayed in or visited all of our accommodations. They have all been selected for their great locations, friendly atmosphere and traditional hospitality, as well as the warm welcome they offer to walkers. Below is a summary of our usual accommodations*.
VIEW MORE INFORMATION
Availability Information
Madeira has a pleasant climate well suited to year round walking summer temperatures averaging 22°C (70°F). Winter temperatures average 16°C (60°F) making it a particular attraction for those wishing to seek respite from cold or dismal days at home.

Please note our best to go information is generally referring to the walking which may fall in the early or late season in some places. This may mean that not all tourist facilities will be open at the time you visit.
When to book your walking holiday in Portugal - Madeira - Portugal - Madeira - Eastern Highlights
| | | | | | | | | | | | |
| --- | --- | --- | --- | --- | --- | --- | --- | --- | --- | --- | --- |
| Jan | Feb | Mar | Apr | May | Jun | Jul | Aug | Sep | Oct | Nov | Dec |
| Good | Good | Best | Best | Best | Best | N/A | Good | Best | Best | Good | OK |
---
Request A brochure Send Us An Enquiry