---
Holiday Highlights
Visit the silently enticing and less populated Western region of Madeira
Follow coastal and mountain paths, by delightful levadas winding their way around dramatic hillsides
Luxurious vegetation accompanies you to dramatic waterfalls and panoramic views
Request A brochure
Send Us An Enquiry
Overview
Walking
Pricing
Map
Accommodation
Info
A chance to visit the enticing and less populated Western region of Madeira offering both coastal and mountain walking. Stay in just three hotels starting high in the mountains progressing to a small coastal village in the north-west and finishing on an impressive cliff top location with fine views of the south-west coast. Your route follows coastal and mountain paths and delightful levadas winding their way around dramatic hillsides. You will be rewarded with stunning vistas of the varying landscape of this side of the island.
All the paths are sound underfoot with a mixture of levada, coastal and mountain path walking. There are tunnels to pass through (torch required). Having a head for heights is an advantage. Some days have long fairly steep descents.

Day 1: Arrive in Madeira and transfer (1 hour) to your first hotel in Encumeada. Take time to acclimatise to the height and weather by walking around the surrounding area.
Day 2: A transfer to the start of your first day's walk which provides some fine vistas of mountain scenery, with dramatic views across to the central range of Pico de Arieiro, Pico dos Torres, Pico Ruivo and Pico Grande, as well as the Ribeira Brava and Sao Vicente valleys. There is some good easy walking alongside levadas and a small deviation to the summit of Bica da Cana at 1620m can be taken early in the route. You walk back to your hotel at Encumeada.

Ascent: 200m. Descent: 700m. Distance: 8 miles. Time: 4 hours 45 mins
Day 3: After a short transfer this walk follows a long ridge downhill to the sea, mainly alongside Levada do Lombo do Mouro and reveals panoramic views over the Ribeira Brava valley. Transfer back to your hotel at Encumeada.

Ascent: 0m. Descent: 1240m. Distance: 6.25 miles. Time: 3 hours 30 mins.
Day 4: Another transfer to your start point. Today you walk through the valley of Ribeira da Janela one of the most unspoilt landscapes of the island and obtain increasing views of its extent and beauty as you progress up the Levada da Janela. You walk to your hotel in Porto Moniz.

Ascent: 200m. Descent: 600m. Distance: 8.75 miles. Time: 3 hours 30 mins.
Day 5: A short transfer to the start of this shorter walk. You have time to savour the surroundings in more detail. You start with a dramatic coastal descent and ascent walk through Santa (a typical Madeiran village with bars to quench your thirst) and descend steeply to your hotel in Porto Moniz.

Ascent: 350m. Descent: 750m. Distance: 5 miles. Time: 4 hours 30 mins.
Day 6: Transfer towards the centre of the island today on a walk which takes you to two dramatic waterfalls! You walk mostly on levadas and you go through one tunnel. The vegetation is lush and evergreen throughout, with panoramic views down the Ribeira da Janela. You are picked up and transferred to your hotel near Prazeres.

Ascent: 400m. Descent: 900m. Distance: 7 miles. Time: 3 hours 30 mins.
Day 7: This is a five star route on the southwest coast, starting with an exhilarating descent spiraling down to the fishing village of Paul do Mar. With the ocean clearly in your sight, you then climb through Faja da Ovelha to the Levada Nova for a winding return to Prazeres and your hotel. The vegetation is luxuriant throughout, both on the volcanic cliffs of the descent, the cliff side ascent, and alongside the levada on the return.

Ascent: 720m. Descent: 380m. Distance: 10.5 miles. Time: 6 hours 30 mins.
Day 8: If not on an early flight enjoy the facilities of the hotel before being transferred to the airport (1 hour).
Self Guided
We provide detailed walking notes and a contoured map of the island showing paths and tracks. Walk at your own pace and linger at whichever of the many viewpoints you wish.
Baggage Transfer
Your baggage is transported for you from hotel to hotel so you can then travel with day rucksacks. Some days you are taken to the start of a walk and/or collected at the end. These transfers are included in the price.

Walk Grading
Self-guided – Moderate due to the descending. Total for standard week ignoring variations:- Ascent 1870m, Descent 4570m, 45.5 miles.
Great Treks of the West
Included

Not Included

ü

7 night's accommodation

û

Lunches & drinks with meals

ü

7 breakfasts

û

Travel Insurance (required)

ü

7 dinners

ü

Transfers between Funchal airport and first/last hotels

ü

Additional transfers as indicated in the itinerary

ü

Baggage transfers between hotels (1 bag per person @20kg)

ü

Route notes & walking map

Optional Extras

Ø

'With flights' includes typical flight prices between London and Funchal (exact prices for your dates are available on request)
All prices valid for 20
21/22
Prices are per person in GBP / UK £ and are based on 7 nights half board in a shared twin/double standard room.
| | | | | |
| --- | --- | --- | --- | --- |
| Dates | With Flights | Without Flights | Extra Night | Single Supplement |
| 02 September – 31 October | 920 | 725 | POA | 27 |
| 01 November – 25 April | 874 | 679 | POA | 27 |
| 26 April – 29 June | 920 | 725 | POA | 27 |
| 30 June – 01 September | 974 | 779 | POA | 27 |
* If at least 2 people travelling. If only one traveller supplement
s will apply to cover sole cost of baggage and car transfers.
UI12
This map is for illustration purposes only and we cannot be held responsible for its accuracy.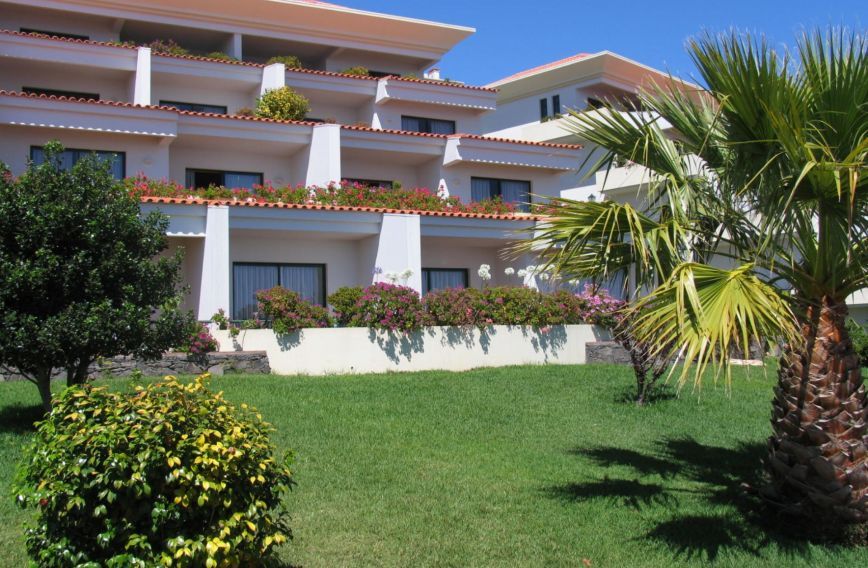 We have personally stayed in or visited all of our accommodations. They have all been selected for their great locations, friendly atmosphere and traditional hospitality, as well as the warm welcome they offer to walkers. Below is a summary of our usual accommodations*.
VIEW MORE INFORMATION
Availability Information
Madeira has a pleasant climate well suited to year round walking summer temperatures averaging 22°C (70°F). Winter temperatures average 16°C (60°F) making it a particular attraction for those wishing to seek respite from cold or dismal days at home.
Please note our best to go information is generally referring to the walking which may fall in the early or late season in some places. This may mean that not all tourist facilities will be open at the time you visit.
When to book your walking holiday in Portugal - Madeira - Portugal - Madeira - Great Treks of the West
| | | | | | | | | | | | |
| --- | --- | --- | --- | --- | --- | --- | --- | --- | --- | --- | --- |
| Jan | Feb | Mar | Apr | May | Jun | Jul | Aug | Sep | Oct | Nov | Dec |
| OK | OK | Good | Best | Best | Good | OK | OK | Best | Best | Good | OK |
---
Request A brochure Send Us An Enquiry