---
Holiday Highlights
An ever-changing, enticing landscape of lush meadows and dramatic volcanic craters
Experience a memorable walk along a string of volcanoes in the south of the island and Visit the unspoilt far north with rugged sea cliffs and spectacular gorges
Request A brochure
Send Us An Enquiry
Overview
Walking
Pricing
Map
Accommodation
Info
La Palma is a wooded, mountainous island in the western Canaries, its landscape ever-changing and enticing. There are forests and meadows as well as farms and plantations, including tobacco fields and banana plantations. In contrast to this lushness, the island also displays extensive evidence of volcanic activity, including the enormous and dramatic crater of the Caldera de Taburiente. The densely forested northern coast features rugged sea cliffs and spectacular gorges. The picturesque small towns and villages dotted along the coast are havens of hospitality, waiting to be explored.
This trek starts on the eastern side of La Palma and follows the coast around to the north. Here, you descend southwards through the centre of the island to enjoy varied and intriguing landscapes. We will provide you with detailed walking notes and a map of the island, indicating paths.


Day 1: Arrive in La Palma and transfer to your hotel in the capital. Overnight in Santa Cruz.

Day 2: The route follows the GR130 long-distance coastal path through the cultivated areas of the north-east, with banana plantations, citrus groves, small vineyards and also avocado and mango orchards. This is not a coastal walk as you would know it in Britain; the north coast of La Palma offers a dramatic cliff walk interspersed with deep lush barrancos (ravines). The pretty village of San Andrés was one of the first colonial towns on the island, its historic quarter characterised by cobbled streets and houses built in the traditional local style. You will also find one of the oldest churches on the island. Leaving San Andrés, walk for another 15 minutes along the seaside until you reach Puerto Espíndola. A short transfer will take you to Barlovento. Overnight Barlovento.

Ascent 350m Descent 690m, Distance 8 ¾ miles, Time 5 hours.

Day 3: This morning you will be transferred back to Puerto Espindola to start todays walk. You have just one breathtaking barranco to negotiate to the west of Los Sauces, the Barranco de Herradura. Then ascend just over 500m through small villages to reach Barlovento (meaning "fresh breeze"), enjoying exhilarating sea views. Overnight Barlovento.
Ascent 780m, Descent 205m, Distance 6 miles, Time 4 hours.

Day 4: A rollercoaster of undulating coastline as you cross a series of minor barrancas to reach Los Gallegos. Then descend to sea level in the dramatic Barranco de Franceses, before your final ascent to pretty Franceses. Return to Barlovento by car transfer. Overnight Barlovento.

Ascent 600m, Descent 740m, Distance 8 ¾ miles, Time 5 ½ hours.

Day 5: Transfer to Francesces. The far north of La Palma is one of the most unspoilt parts of the island, with deep gorges and small settlements on plateaux overlooking the sea. From the drop off point, make your way down the Barranco de Los Hombres, a spectacular steep-sided gorge, on centuries-old paths, until you ascend to the tiny hamlet of El Tablado. Then a steep ascent to yet another tiny hamlet, Roque del Faro, before you take a bus back to your hotel. Overnight Barlovento.
Ascent 930m, Descent 385m, Distance 6 ¼ miles, 5 hours.

Day 6: After a transfer, relish an exciting section of the GR131 route along the rim of the crater Caldera de Taburiente from the highest point, the Roque de Muchachos, to the Pico de la Nieve. Enjoy the adventurous high mountain path with twists, turns and rocky obstacles. (The waymarks are generally well distanced.) In fine weather the views are superb. Overnight Santa Cruz.

Ascent 240m, Descent 755m, Distance 7 ½ miles, Time 5 hours.

Day 7: A memorable walk along a string of volcanoes in the south of the island. Though long and involving a substantial descent at the end, it is a very popular walk. The route follows the GR131 from beginning to end. The crater edges require a head for heights, but in the main can be avoided if necessary. Overnight Santa Cruz.

Ascent 550m, Descent 1300m, Distance 11 ¼ miles, Time 6 ¼ hours.

Day 8: If you have time before your flight, you can take a short walk around Santa Cruz. This fascinating town attracted Flemish merchants who built imposing town palaces, which accommodate museums and boutiques today. You will then be transferred to the airport for your flight home.

Baggage Transfer
Your luggage is transported for you from hotel to hotel so you can travel with day rucksacks only.
Walk Grading
Self-Guided - Moderate, with one long descent. Total for standard week ignoring variations:- Ascent 3450m, Descent 4075m, 50 miles.
This map is for illustration purposes only and we cannot be held responsible for its accuracy.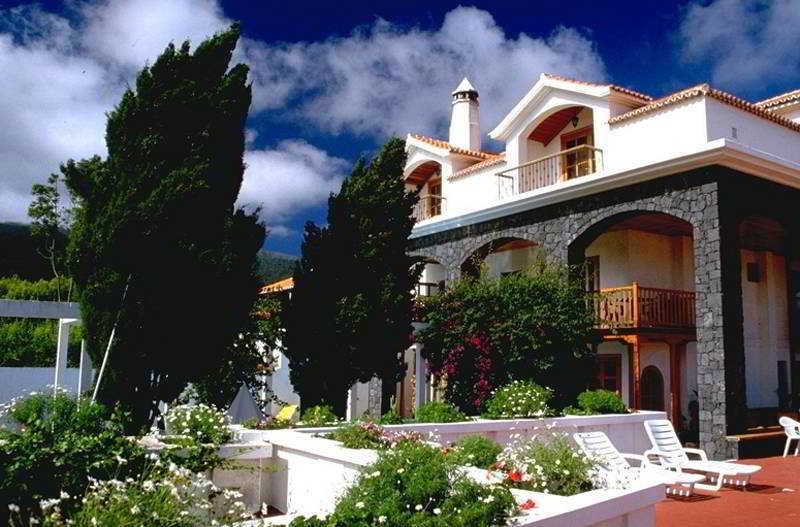 As the island is underdeveloped for mass tourism, accommodation is limited in some places and uses mainly small village pensions. All of the accommodation is comfortable and well positioned for the trek route. Your accommodation will provide rooms with private bathroom (some with shower only). Dinner and breakfast are provided each night, except the last 2 nights in Santa Cruz, where it is breakfast only (unless you are higher grade). Some of the meals will be provided in nearby restaurants or bars.

VIEW MORE INFORMATION
Availability Information
Prevailing winds offer year-round average temperatures of 20C at lower levels (up to 200m), perfect for hiking. At higher altitudes (above 500m) temperatures are often higher in summer and lower in winter than on the coast.

Please note our best to go information is generally referring to the walking which may fall in the early or late season in some places. This may mean that not all tourist facilities will be open at the time you visit.
When to book your walking holiday in Spain - Canary Islands - La Palma - The Green Island
| | | | | | | | | | | | |
| --- | --- | --- | --- | --- | --- | --- | --- | --- | --- | --- | --- |
| Jan | Feb | Mar | Apr | May | Jun | Jul | Aug | Sep | Oct | Nov | Dec |
| Best | Best | Best | Best | Best | Good | OK | OK | Good | Best | Best | Best |
---
Request A brochure Send Us An Enquiry