---
Holiday Highlights
Stroll along valleys to waterfalls and lakes or up to lofty remote mountain huts
Experience the Oeschinensee lake, a natural wonder of the Alps mirroring the rugged slopes
Enjoy an amazing diversity of Alpine flowers and charming Swiss traditions
Request A Quotation
Send Us An Enquiry
Overview
Walking
Pricing
Map
Accommodation
Info
Kandersteg (1195m) lies in the beautiful Kander valley in the Central Bernese Oberland. Its lofty mountains with side glens and upper shelves of meadowland have much to offer mountain walkers of all levels of experience. An amazing diversity of Alpine flowers adds to its appeal. More than 190 miles of trails can be followed in the immediate area, many reached by a variety of cableways commencing near the village. Just across from the Kandertal Mountains is the Lotschental valley offering a different weather pattern from Kandersteg, extending the walking opportunities even further by a short train journey via the Lotschberg railway tunnel. An amazing diversity of Alpine flowers adds to its appeal. More than 190 miles of trails can be followed in the immediate area, many reached by a variety of cableways commencing near the village.
Kandersteg itself is a popular summer and winter resort with some attractive old peasants' houses and a small 16th century church. It spreads itself out along the meadows of the valley enclosed by towering and majestic mountains.
It has a long established tradition of catering for British visitors well illustrated by the existence of the English named 'Victoria' hotel, but has carefully preserved its unique typical Swiss character.
In summer it is a walker's paradise. Well served by rail services this charming and scenic walking centre has a variety of shops and banks hotels and restaurants.
Additionally, it offers a swimming pool and various sports facilities including curling and tennis.
The Walking
Walkers Lake KanderstegWell marked walking routes surround Kandersteg ranging from short valley strolls; visits to lonely alps, waterfalls and lakes; more strenuous routes up to lofty remote mountain huts and treks across high passes and ice fields.
For a leisurely stroll visit the crystal clear waters of the Blausee lake located nearby in 50 acres of natural parkland.
The Oeschinensee lake, a natural wonder of the Alps which appears on almost every poster extolling the splendours of the Kandertal, can easily be reached by alternative routes. Lying below the massive Bluemlisalp (3722m) it mirrors the mountain's rugged slopes in its waters in a setting of stunning beauty.
Hiking trails offer a range of walks of differing grades and difficulty with walking time varying from 2-7 hours. Some can easily be shortened using nearby cableways. The more adventurous can obtain the service of a guide locally arranged to be taken up to 3965m to that special world of ice and snow.Walkers Mountains Kandersteg
Indeed there is much for everyone whatever the interest or desired challenge in this friendly and well established walking centre. You will not be disappointed whether you are a first time visitor to Switzerland or a regular who has knowledge and experience of other beautiful cantons.
Our exclusive Walk Booklet makes the most of this area with a superb selection for any walker. These range from a 4 hour walk through a beautiful valley with no ascent to a 1000m climb to a mountain hut with spectacular views.
Walk Grading
Self Guided - Easy Moderate & Challenging
This map is for illustration purposes only and we cannot be held responsible for its accuracy.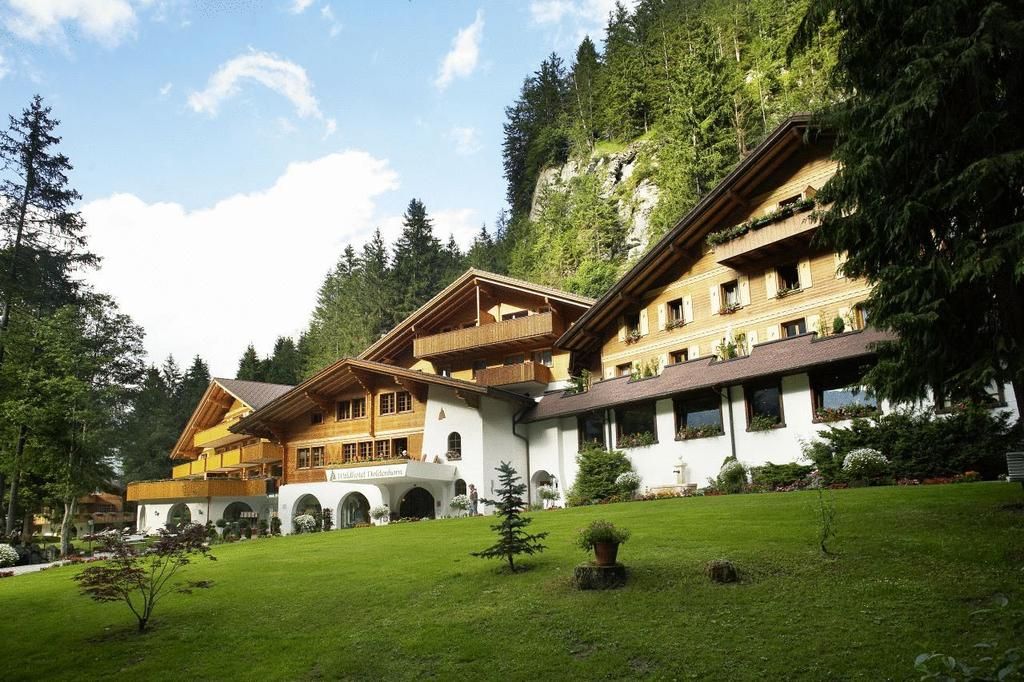 Set in its own extensive gardens, this 4* family run hotel will impress you from the moment you step into the delightful reception area with its grand piano. A 'wellness' area offers a steam bath, solarium, fountain bar, whirlpool, Finnish saunas and indoor swimming pool. The Michelin listed restaurant offers a choice of 3 sumptuous 5 course dinners each evening with a special 7 course weekly gourmet meal. Alternatively, you can enjoy traditional Swiss specialities in the nearby RuediHaus, an historic Swiss chalet dating back 250 years.
All rooms feature free Wi-Fi, television, telephone, safe and private bathroom with WC, shower/bath and hairdryer.
VIEW MORE INFORMATION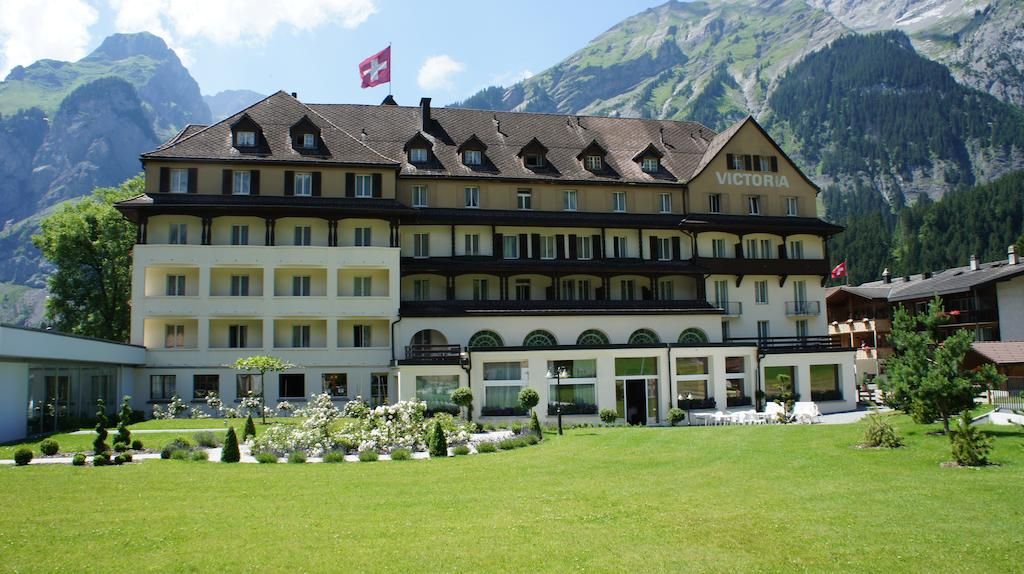 Located in the centre of Kandersteg, surrounded by a large park, the hotel team will personally ensure that you have a delightful stay in the Belle Epoque Hotel Victoria. Guests can relax in the private sauna, steam shower and large indoor swimming pool. With over two centuries of hotel tradition, four course dinners with a choice of main courses are served in the elegant dining room. Breakfast is an extensive continental buffet. Wi-Fi is available in public areas.
All rooms feature television, telephone, tea/coffee making facilities and private bathroom with WC, shower/bath and hairdryer.
COVID-19
Please note that the buffet breakfast is staggered, with a one-way system in place and gloves provided. The bar lounge is open. Restricted use of swimming pool facilities due to limited capacity as per local legislation.
VIEW MORE INFORMATION
Availability Information
Walking is possible from May through to October with a risk of snow in the first and last months.
Please note our best to go information is generally referring to the walking which may fall in the early or late season in some places. This may mean that not all tourist facilities will be open at the time you visit.
When to book your walking holiday in Switzerland - Switzerland - Kandersteg -Crystal Clear Lakes
| | | | | | | | | | | | |
| --- | --- | --- | --- | --- | --- | --- | --- | --- | --- | --- | --- |
| Jan | Feb | Mar | Apr | May | Jun | Jul | Aug | Sep | Oct | Nov | Dec |
| N/A | N/A | N/A | N/A | OK | Good | Best | Best | Best | Good | N/A | N/A |
---
Request A Quotation Send Us An Enquiry