Re-discovering Schladming- Nick & Carols Austrian Adventure
Wednesday, August 29, 2018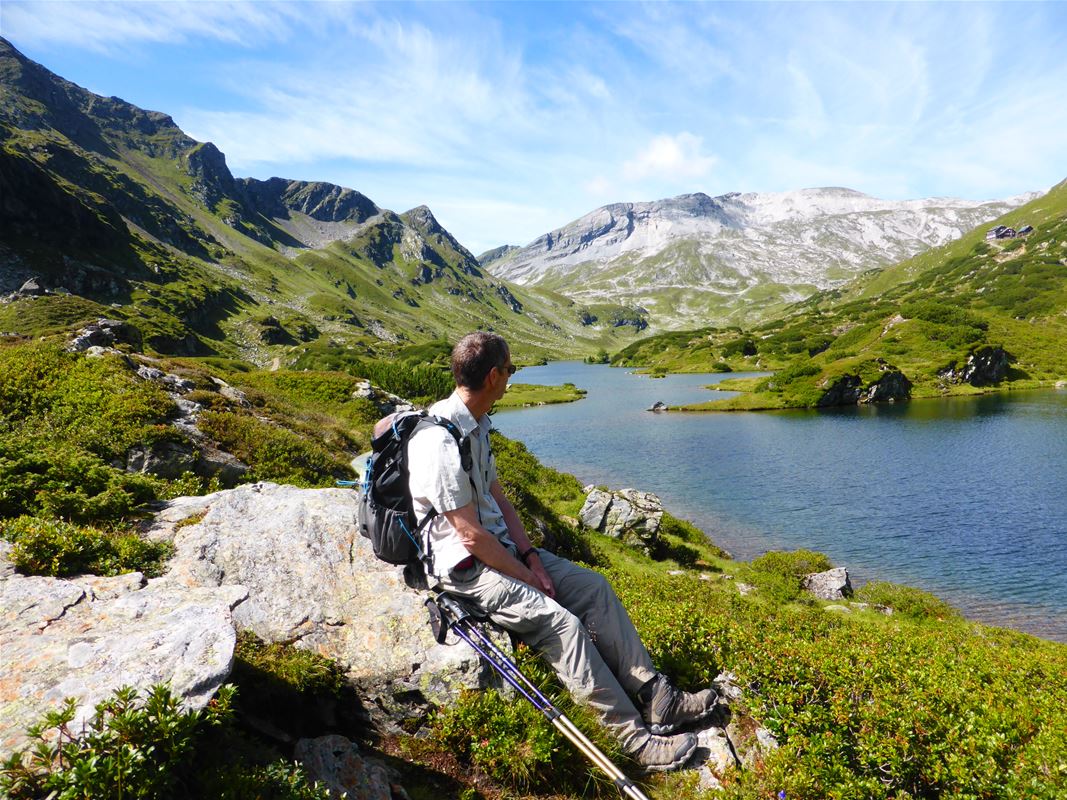 Many years ago, Nick had a pair of Dachstein mitts (thick felted woolly objects prized in the climbing community – anyone remember them?). Alas, they are long gone, but we are pleased to report that their homeland, the Dachstein region of Austria, remains in all its magnificent splendour. We consider ourselves very fortunate to have spent time this summer based in Schladming exploring the area for Newex and updating the notes.
Images that have stayed with us are of mountain views dominated by the imposing Dachstein range, clear blue skies, pristine Austrian farms (how do they manage to keep working farms so clean and tidy?), well-marked footpaths, warm hospitality and of course, lots of Austrian apple cake.
Newex provide a 'Sommercard' which entitles you to efficient free transport on buses and mountain lifts amongst other things. Some of the scenic bus rides are worthy of a trip in their own right, the fact that they allow you to access good hiking routes is a bonus! Chair lifts, gondolas and cable cars facilitate access to high level routes.
There is something for everyone here – high level glacier walks, mountain passes to cross or gentle woodland circuits, riverside strolls and lifts to mountain cafes where you can sit on the terrace, enjoy the panorama and watch other people walking.
We thoroughly enjoyed our time there and plan to revisit in the not-so-distant future as there is so much more to explore.
VIEW WALKING HOLIDAYS IN Austria