Can I still go on a walking holiday in Gran Canaria after the fires in August 2019?
Thursday, October 31, 2019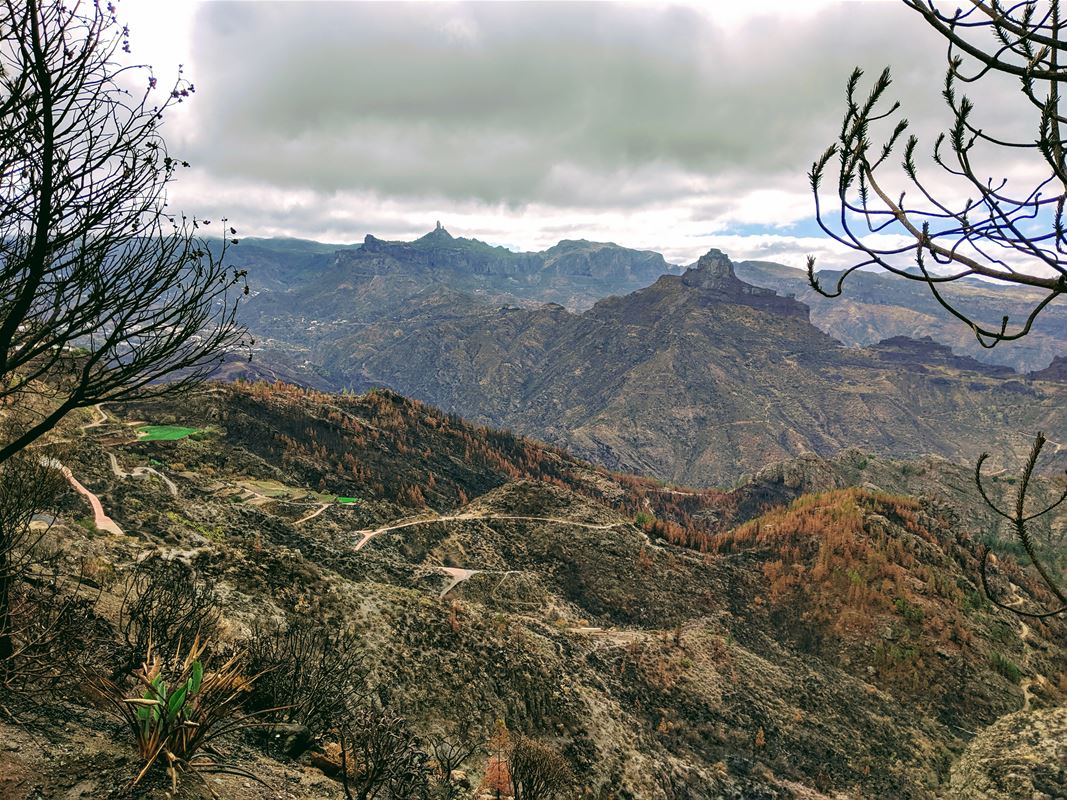 Having never been to Gran Canaria before I wasn't too sure what to expect, other than coastal holiday resorts and I knew I would not be seeing those on my trip!
New Experience have been running walking holidays on Gran Canaria for about 15 years so from the reports received we were confident in knowing that only one day of our trek and one walk from our centred holiday was affected, we have a policy have checking these situations with one of our team. Whilst I was there I popped in to visit all of the hotels that we use to, which gave me a great overview of the island and our trek as a whole, and wow, what an unexpectedly varied landscape. Anyone that goes to the island and just sits on the beach for a week really is missing out on some spectacular scenery!
I started in the north and worked my way south. I travelled from lush green banana plantations, through scented pine forest and along escarpments (that I am sure had spectacular views had they not been shrouded in clouds on the day I was there), to spectacular volcanic canyons.
Although the fire got close to two hotels that we use, and one was even evacuated during the fire, fortunately no damage was done to either of them.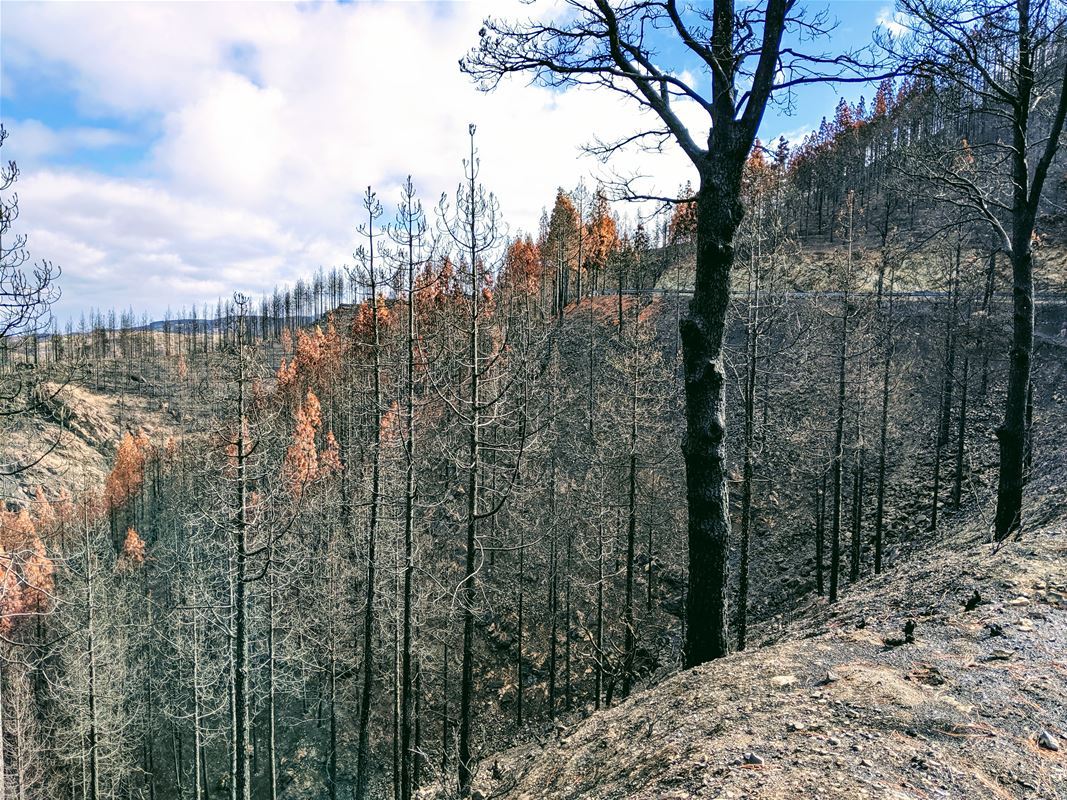 Walking in the fire damaged area was actually quite interesting, having driven to the starting point of walk day 2, I got out of the car and the first thing that hit me was the acrid smell. In this area, all of the trees had been totally stripped, there was no green in sight, just a few ochre pine needles clinging on like the very end of autumn. We have made the decision that this area needs time to recover before it is suitable to walk again to both protect the natural environment and improve your walking experience.
Moving on to the next section of this walk, I was concerned that I would just find more of the same, but I was pleasantly surprised. Although still obviously fire damaged, the acrid fire smell was no longer intense, ferns and small shrubs were starting to regrow and there are parts where trees had only lost a little foliage and there were a whole range of shades of green to be seen.
Don't get me wrong, this area has definitely been damaged by the fire, but less intensely and was quite fascinating to spend time in. Therefore we are offering a shortened version of this trek, starting in Artenara, rather than the usual start point to avoid the most badly damaged section. If however you would rather not walk in the fire damaged section at all, we can offer you an alternative walk in an area with no damage.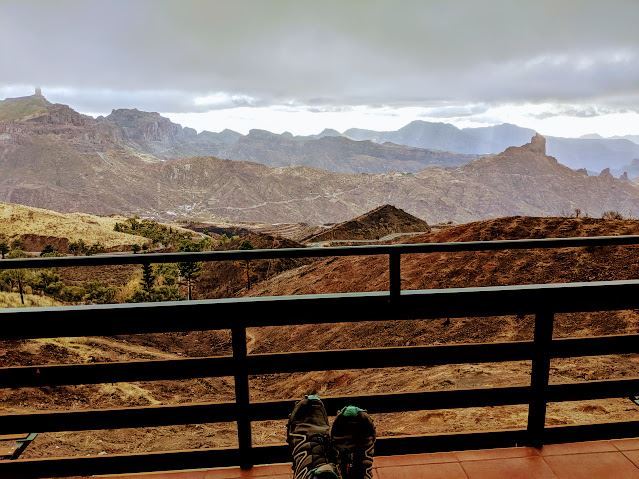 With regards to our centred holiday, just one walk day, from the sixteen that we offer has been affected and will not be suggesting this walk this coming season to allow full regeneration of the area. However there are still plenty of other walks to choose from.
In short, we can still offer both our trek and centred holidays without further damaging or detracting from your holiday experience, and we are keen to keep supporting tourism in the non coastal areas of the island as this is an important source of their income.
Don't miss out on all this fascinating island has to offer away from the coastal resorts, take a look at our trek or centred holiday and get in touch.
VIEW WALKING HOLIDAYS IN Spain - Canary Islands