Discovering the Dramatic Rugged Region of Els Ports
Friday, December 14, 2018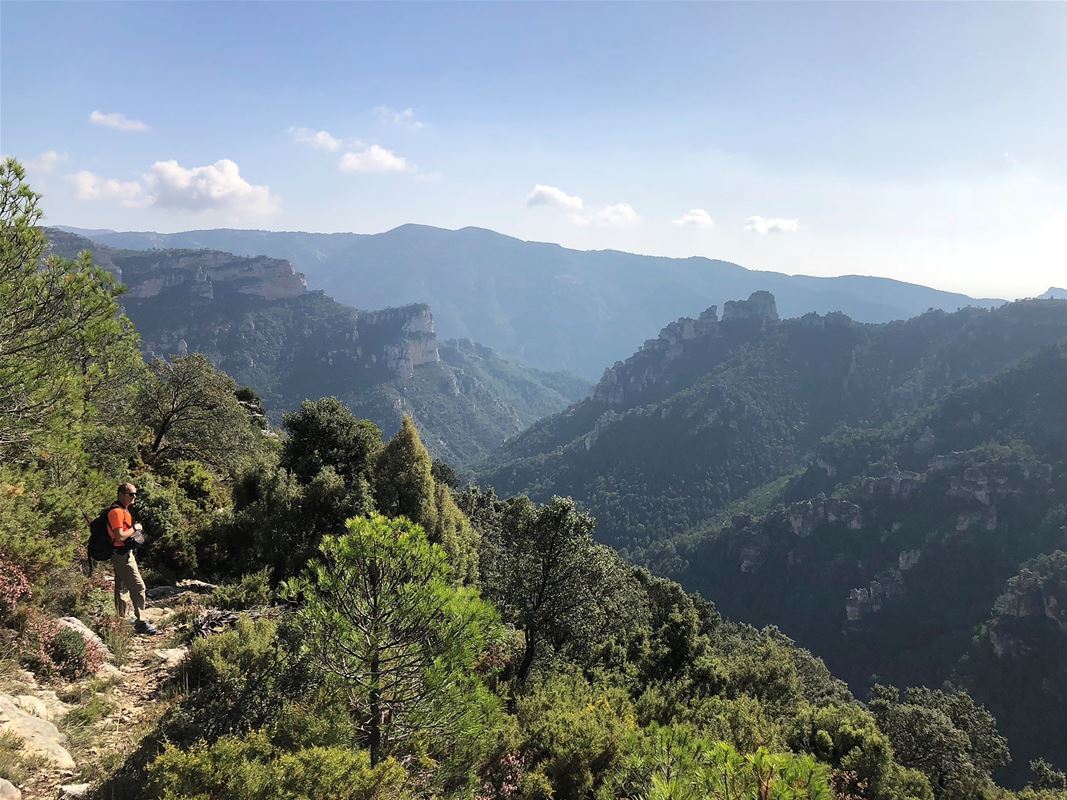 Landing at Reus, my fellow passengers clad in their colourful holiday clothes excitedly left their seats in anticipation of their holidays on the Costas. I felt very much an odd bod dressed in hiking boots and carrying a ruck sack! As we all trundled through the arrivals hall of this pleasant little airport, I was aware that they all turned right to awaiting coaches and on to the sea. Me, just me turned left to be met by Ignacio our local partner, and his awaiting car. Leaving the airport we turned in the opposite direction to all the coaches and headed inland.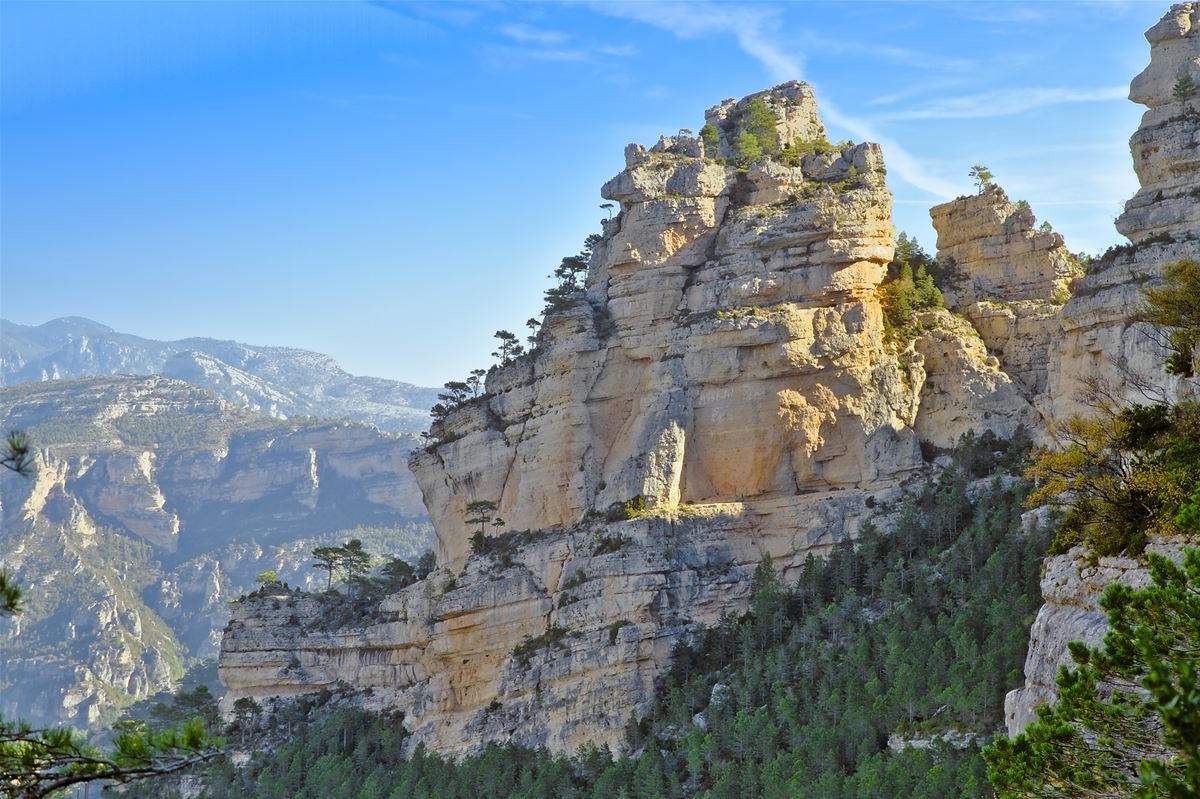 Within 20 minutes, we were passing through sparsely populated landscapes. Mountains appeared close on the horizon and towns and villages clustered around hillocks topped by skyward reaching church spires or castellated turrets. Few cars, few people….bliss.
After a journey of under 2 hours we entered the National Park of Els Ports with a landscape reminiscent of the Grand Canyon in miniature (not that I've actually been there) with scattered 'Tuscan' villages and rushing Alpine rivers. Knowing Spain very well, excitement bubbled at the prospect of hiking through a new and unknown region.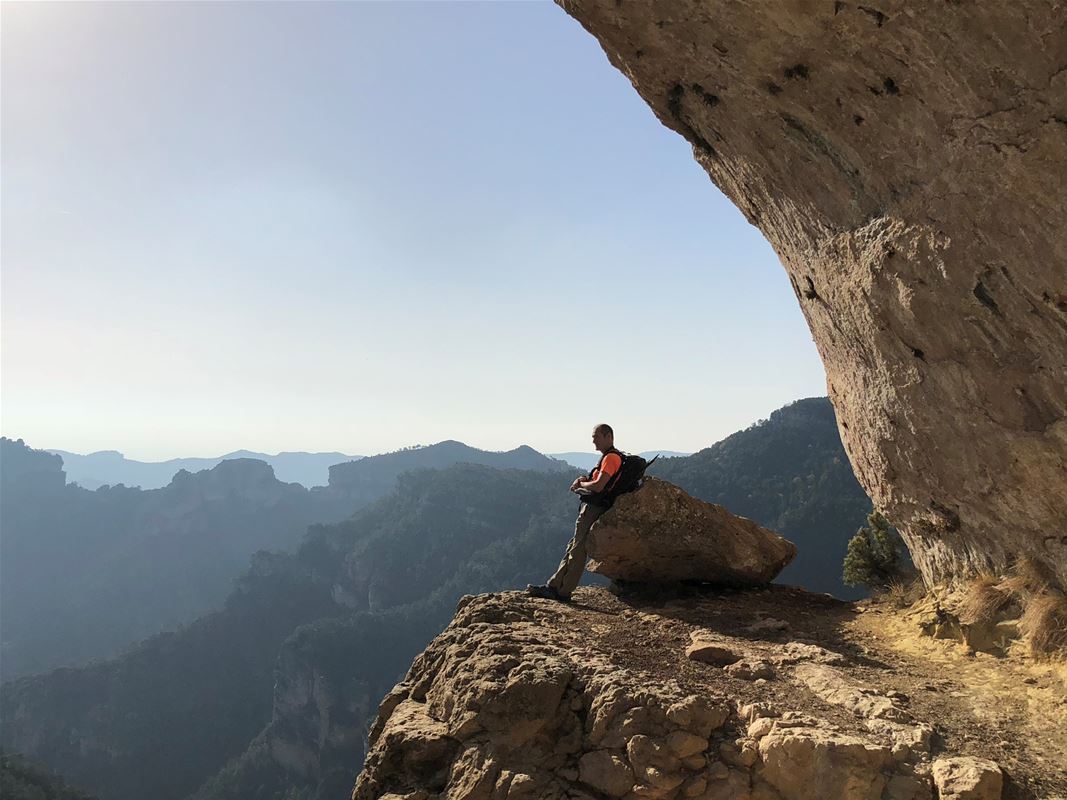 Els Ports and Mataranya– that is the River Mataranya is certainly different from anywhere else I've walked in Spain. Firstly, the culture is a blend of three principle regions of Spain; Catalunya, Castille and Valencia with languages and traditions intermingling. Then comes climate which although is so close to the heat of the plains, remains remarkably fresh and breezy enabling walkers to enjoy the region pretty much all year round. It's a 'watery' place just like the Peak District where springs and waterfalls sprout below limestone rocks. Wild flows occupy the many crevices in the limestone pavements creating the image of a man made garden. But it's the mountains and rocks which impress most.
This is a region created millions of years ago by water erosion. Rocks twist and turn, pinnacles of harder rock are left standing amongst water worn soft stone. Caves and overhangs appear round corners of the well marked hiking trails and views are splendid across ravines and gullies. If I wasn't following a set hiking route I simply wouldn't have known which way to turn next for the best view!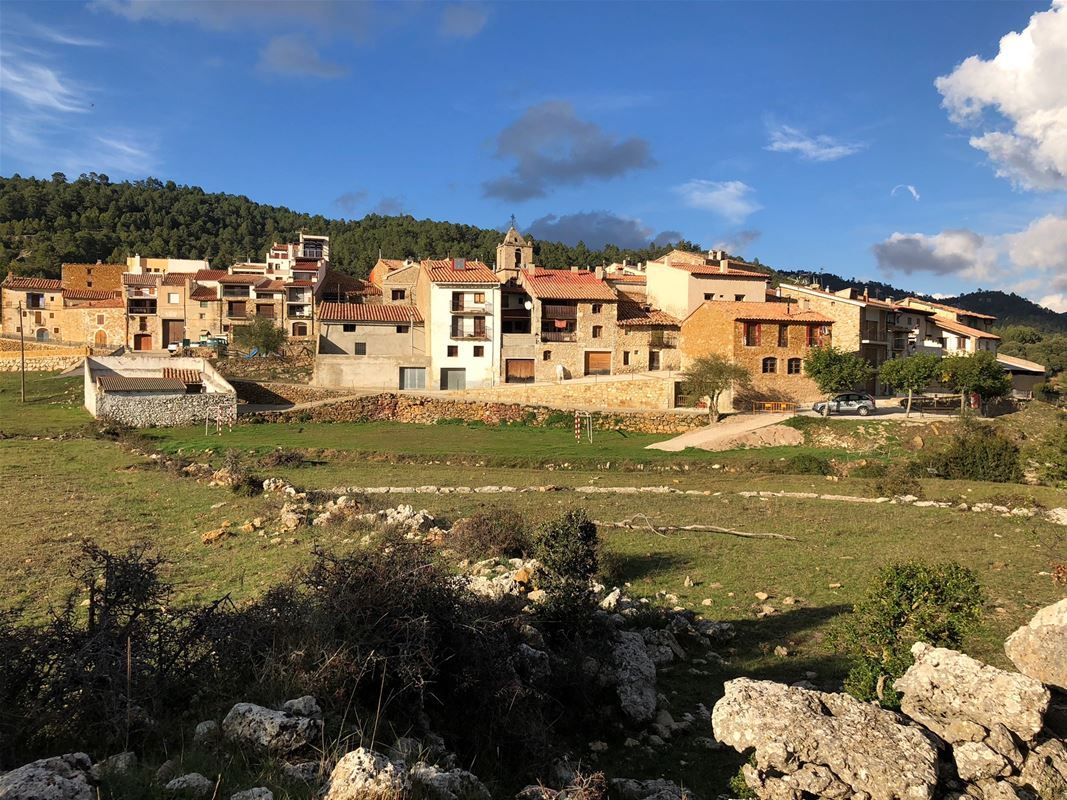 Staying in ancient and unspoiled villages was quite special and always my hosts ensured I was comfortable and well fed. Here, they have time for guests and enjoy having guests to stay. I was well fed on a diet of natural foods from the region. It's sounds rather a cliché, but really the food is so delicious and wines far too good to resist. The picnic 'bocadillos' were vast and I marvelled at how I could consume a foot long hunk of bread filled with cheese, jamon and tomatoes so very easily (I'm quite a small person). Thank goodness I was walking and not touring the region by car!
We feel very proud to offer this un known taste of Spain which so far, our competitors have yet to discover…no doubt they will soon enough!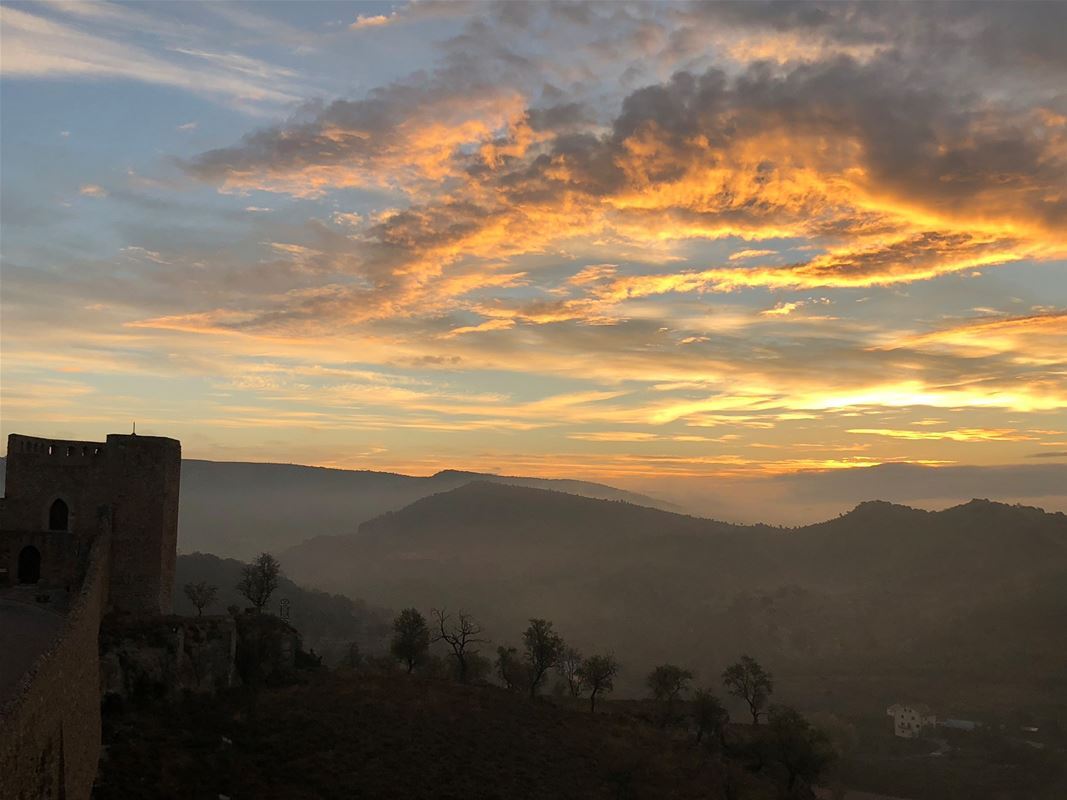 After 10 days, I reluctantly packed up and returned to Reus Airport wearing my scuffed and grubby hiking boots with just a touch of a brown nose. At check in I joined the queue of happy sun tanned, scantily clad holiday makers sporting bejewelled sandals and bags. The aroma of sun oil wafted down the chattering line.
They had all had a wonderful time, but they didn't see the crystal clear pools, or the wildflowers, the weird rocks and amazing mountains. Nor did they eat delicious country fare and sip coffee in a bar alongside elderly locals drinking wine at 08.00 in the morning and what about the sunrises which turned the mountains red and gold?
These memories are the special jewels that I carried home and they are there, in Els Ports and Mataranya for all to share.
VIEW WALKING HOLIDAYS IN Spain - Mainland