Walk Writers Ponderings
Monday, December 21, 2020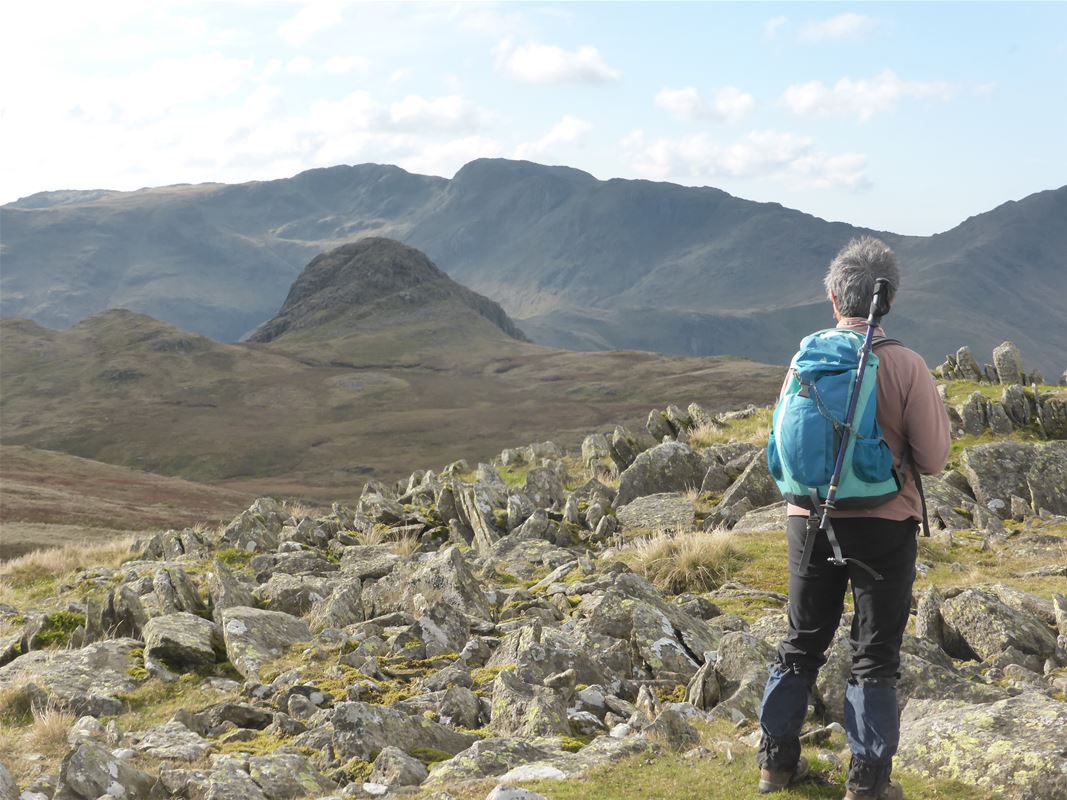 Read a little more about our walk writers accounts of their trips to write the walk books for our new UK based holidays:
Walking the Cumbria Way – Nick and Carol
After this year's restrictions on foreign travel we were delighted to have the opportunity in the autumn to undertake a trek in the UK. Like many of you I'm sure, we have explored the Lake District fairly extensively over the years but the Cumbria Way provided us with a fresh perspective. It begins in the South at Ulverston, a characterful old market town once connected to Morecambe Bay via the disused Ulverston canal. Then the route works its way up through farmland and hills until it reaches the iconic lakes, valleys and fells. It passes through the northern Lakes crossing moorland to reach the end destination of Caldbeck (home of John Peel of horn and hounds fame).
We realised fairly soon that the scenery, history and walking compared very favourably with many treks we've undertaken abroad and when the sun shines it is even better! There was variety in the craggy mountain tops, wide open fells, deeply wooded valleys, moorland, characterful villages, folk history, the changing geology, museums … in fact plenty to keep the mind active as well as the legs. It was very satisfying to have walked the length of the Lake District, joining together many familiar areas into one cohesive whole. It made us appreciate yet again what special places the UK has to offer.
Offa's Dyke and Sacred Places – Debbie
A walk in the hills always makes the heart sing, and that's something we all need from time to time.
Time is a unique element of our wonderful trek along a section of North Wales' Offa's Dyke Path as this is an ancient route in its own right. Following the soft rounded hills admiring views from far and wide which entice more than a lingering moment, you realise progress is slowing. It matters not, as this is not a time pressured trek.
Ancient Hill Forts top many hills and castles, just a few, but beneath these wondrous green hills many a treasure can be found. How would this land have looked in the 5th, 12th or 15th century? Crossing the hills from England, pilgrims flocked from far away to visit the Sacred Places strung along this north-eastern corner of Wales; mystical wells with healing waters and churches of origins before time was even documented. Passing through the doors of these Pilgrim churches truly is a step back in back in time as their history and mystery envelops and astonishes.
Returning to our time, your 'hostelries' are warm and welcoming, with inns and restaurants to discover another side of Welsh hospitality. A cosy hillside cottage with stunning views, a 13th century castle and a Georgian townhouse add further historical dimensions to our unique Offa's Dyke trek.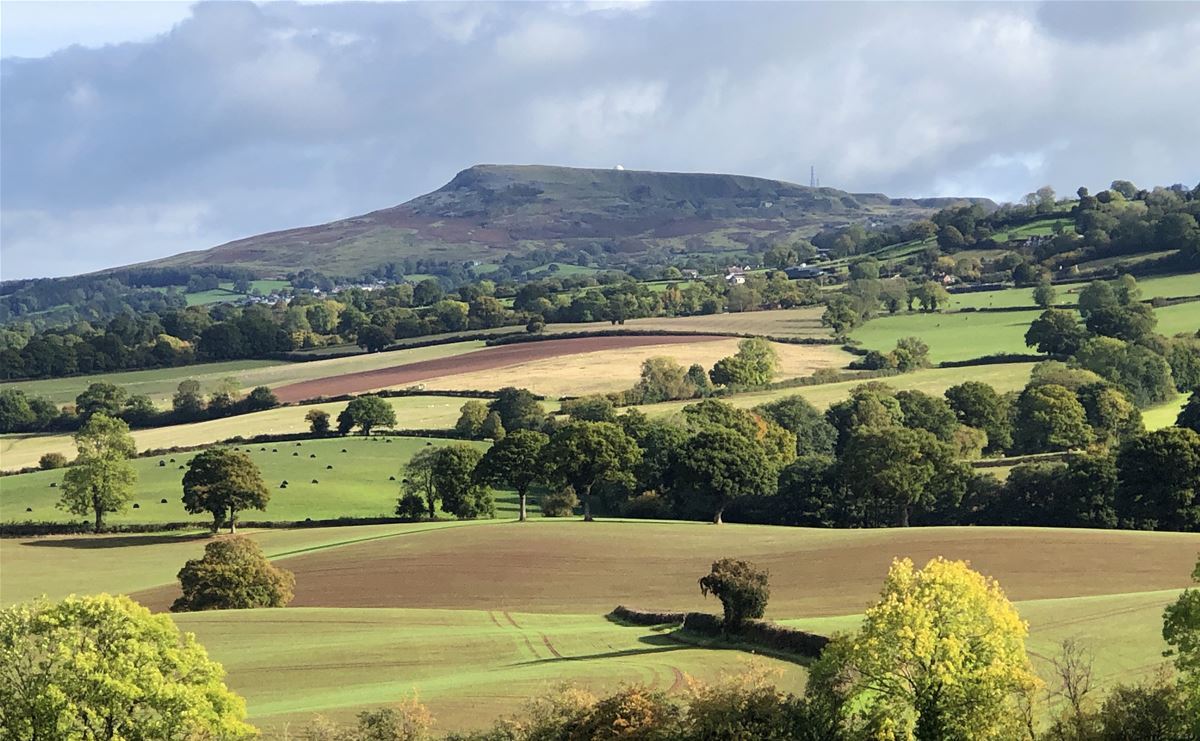 Shropshire Way - Paul and Pat
Starting from Church Stretton, the Way passes through several of the lovely small market towns of southern Shropshire (Bishops Castle, Clun, Craven Arms and Ludlow). About 85 miles long, it traverses attractive valleys, climbs rugged hills such as the Stiperstones and Clee Hills and concludes by following Wenlock Edge to historic Ironbridge.
The Shropshire Way is very well waymarked and passes through some of the remotest parts of the county - indeed the remoteness surprised us. We received warm welcomes from all the proprietors of the accommodations used, and the people providing transfers proved very reliable, knowledgeable and helpful. For us, the highlights were Ludlow and the Clee Hills, but the sheer variety of the landscape meant there were attractive vistas everywhere. We would heartily recommend this walk to any lover of the English landscape.
VIEW WALKING HOLIDAYS IN England