El Hierro Heros!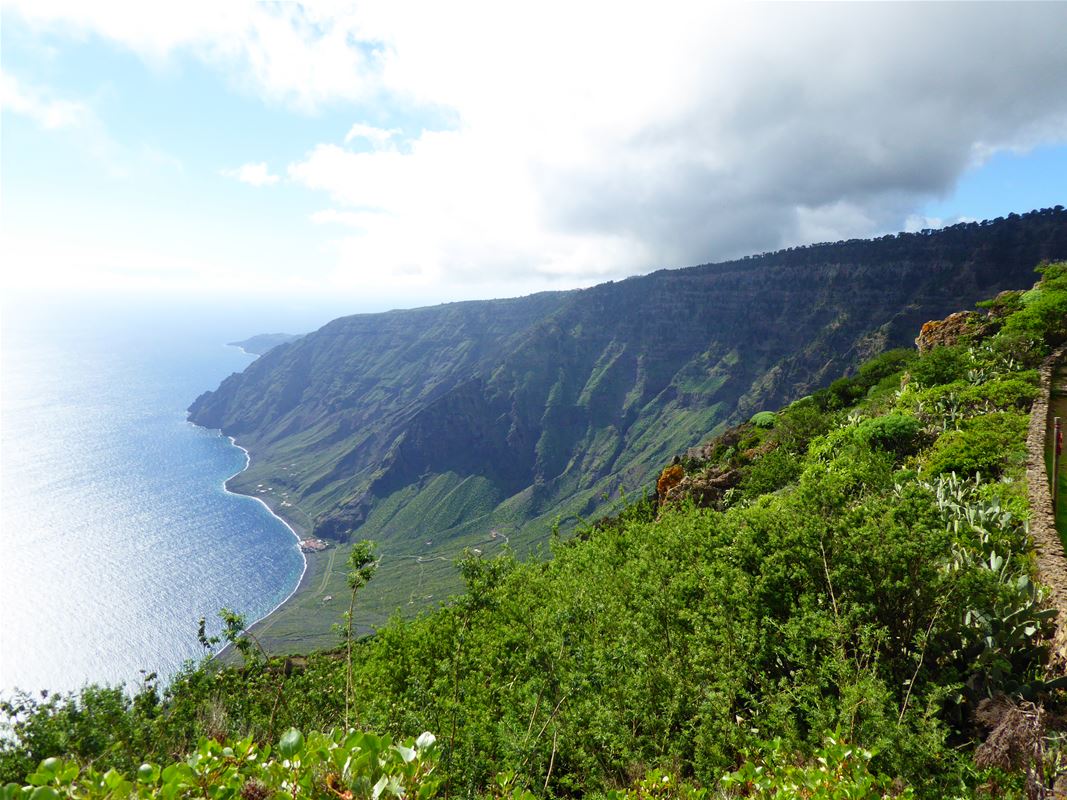 We thought we would share an insight into being a customer when things don't quite go to plan. One of our regular customers has ran in to more than his share of misfortunes whilst he has been on our walking holidays. Below is an excerpt from an email that he sent to us once we had got him home as Europe was closing due to the pandemic...
Well we made it - there and back!
It is a funny thing, I have led a fairly active and risky life, yet under your care, on the Canaries I have had some dodgy incidents! It all started when I cracked a tooth on a grain of rice that had somehow escaped the heat in a paella in that lovely Parador de la Cruz you put us into one year. Then there was the bus on La Gomera 26th January 2018 that turned on its side and now a pandemic! How do you do it? If we go with you again, will it be armageddon?!
But we are willing to risk all - yet again. You laid on a holiday that really was so very good in content - for which you can congratulate Ralf [our local partner] whose enthusiasm, local knowledge and professionalism were so evident. Despite all the pressures, it all went so smoothly. Best illustrated both by the way he got a restaurant to feed us when they should have been closed and how he found alternative accommodation close to the airport in Tamaduste. OK, we missed a days walk to Las Playas and a night at El Parador, but that was not his fault.
From that Tamaduste apartment we decided to walk around the headland to a lava-field. We only got about 50 yards and were looking over the bay when a police car, blue flashing light going, pulled up and "arrested" us. The officer politely escorted back to our front door! What fun!
All the transfers by taxi, ferry and the baggage movements went perfectly. The journey back home from Tenerife was epic - Jet2 were really excellent. We were picked up from that enormous Golf Hotel you had found us a bed for the last night [the previously booked hotel just closed with no warning] and we gasped in dismay when the taxi approached down the hill to the airport building. There must have been at least 500 people in front of it. The taxi pulled up, two Jet2 ladies were just there, they directed us through the crowds to a point where Jet2 had set up a reception system - checked our tickets, took our bags and sent us straight on through security, all in ten minutes.
The flight was bung full of geriatrics, like us - well not like us - we are fit New Experience types! - but it was on time and we were home by 8:30pm.
To sum up:- El Hierro was fascinating. The way height and aspect effects vegetation was so well illustrated. The views just superb - and the crowds of people so missing! BUT the main contribution to this holiday was the way New Experience looked after us in a very difficult time.
VIEW WALKING HOLIDAYS IN Spain - Canary Islands